La Dolce Vita for YOU and Me!!
** NEW 2015 Dates Added**
Let's discover and enjoy Puglia, the charming heel of Italy's boot, together!!
* Cooking Classes * Wine Tasting * Sightseeing *  Guided Walks * Artisans Visits * Walks  & Bike Rides * Olive Oil Tasting * Free Time and Fun Time! *
* And So Much MORE! *

Your Hosts:
Victoria De Maio, Postcards from Travel PiZazz
Tour Leader, Travel Consultant, Blogger, Writer & Yoga Instructor, Lover of All Things Italian

 Yle Sambati, YLTours
Puglia Travel Expert, Tour Organizer & Leader
The spacious and gracious Masseria Provenzani, a beautifully renovated farmhouse, with its lovely sala di pranzo for dining, library, inviting patios, pool and gardens is the perfect place to relax and experience la dolce vita. Enjoy the company of friends and make new friends in this cozy and hospitable setting.
We'll enjoy fresh, organic Pugliese cuisine and wine tastings daily. Yes, wine will be an important part of our time together! Meals will be prepared just for us (and sometimes by us!) in the large kitchen or, when visiting other areas, we'll eat where the locals eat.
Visiting ancient and historic sites, we'll learn about the local culture, traditions, and lifestyle of this spectacular  region of southern Italy. And then, of course, there are the gorgeous beaches and crystal clear blue waters…and so much more!
Ahh, I can hardly wait, can you? So, let's go! Andiamo!
Highlights
Spend 10 days and 9 nights in fabulous Puglia – the heel of Italy's boot.
Travel with a small group (min. 6, max. 12).
Airport transfers to and from Brindisi Airport.
Bi-lingual hosts and guides.
Stay in one fabulous, luxury accommodation,

Masseria Provenzani

, located in the heart of the Salento region.
ALL meals lovingly prepared at the Masseria by Mamma Giulia or at local family-run trattorias.
Four cooking classes featuring local, organic ingredients and local mums.
Wine tasting at every meal.
Visit local artisans for gelato, cheese, and pastry making demos (and tasting, of course!).
Visit historic and charming Lecce, Otranto, Gallipoli, Ostuni, the Itria Valley with its famous trulli, Santa Maria di Leuca, and more!
Sightseeing and excursions including a wine tour and walking tours.
Enjoy a local cartapesta (papier-mâché) demonstration.
Free time to enjoy the pool, take a bike ride, read a book, get a massage, take a walk, relax or just indulge in la dolce far niente (sweet doing nothing!)
 …and MORE!
After all, you do like surprises, don't you?
Are YOU Ready to Enjoy La Dolce Vita??
LIMITED to Only 12 Spaces!!!
Costs & Registration Details: Click for

Spring

or

Fall

2015

Today AND $$Save$$!

Our SPRING 2015 Daily Itinerary
Read what the Spring 2014 Puglia Group has to say about their experience!
Learn more about here we'll stay…what we'll do…what we'll eat and drink…what we'll see…
How Do I Register?
I'm Coming!  I Want to Kick Up My HeelZ in Puglia Next SPRING -2015!  – Costs & Registration Details  HERE
I'm Coming! I Want to Kick Up My HeelZ in Puglia Next FALL – 2015! – Costs & Registration Details HERE
Register NOW &

$$

SAVE

$$

!!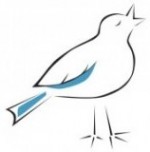 Early Bird "GRAZIE!
Be One of the First 6 to Register and…

Get a Fabulous Complimentary Massage in Puglia!